Marian Anderson, renowned contralto and one of the most celebrated singers of the 20th century, was born on February 27, 1897, in Philadelphia, Pennsylvania. Anderson was the daughter of John Berkley Anderson, a small business owner, and Annie Delilah Rucker Anderson, a former Virginia schoolteacher. Anderson grew up in Philadelphia and began performing by the age of 10 when she joined the People's Chorus led by Emma Azalia Hackley.
Anderson graduated from South Philadelphia High School in 1921 and attempted to enroll in the Philadelphia Music Academy (now the University of the Arts) but was rejected because of her race. She then pursued private studies with prominent music instructors, Giuseppe Boghetti and Agnes Reifsnyder.
In 1925, at the age of 28, Anderson won first prize in a singing competition sponsored by the New York Philharmonic and afterwards remained in New York to pursue private studies. In 1928, she sang for the first time at Carnegie Hall. Two years later she made her European debut at Wigmore Hall in London, England. Anderson spent the early 1930s touring Europe, but she returned to the United States in 1935 to make her fist recital appearance at Town Hall in New York City.
By the late 1930s Anderson was a highly acclaimed concert performer giving about seventy recitals a year. Despite her fame she was not allowed to eat at certain restaurants or stay in certain hotels while on tour. In response, Albert Einstein hosted her at his home each time she visited the Princeton University area.
In 1939, the Daughters of the American Revolution (DAR) refused permission to Anderson to sing to a racially integrated audience in its Constitution Hall. In the ensuing furor, First Lady Eleanor Roosevelt resigned her membership in the DAR and along with Walter White of the National Association for the Advancement of Colored People (NAACP) began a campaign to have Anderson perform on the steps of the Lincoln Memorial. That concert took place on April 9, 1939 with Anderson opening the program with "My Country 'Tis of Thee."  More than 75,000 people attended her concert. Anderson entertained American troops during both World War II and the Korean War.  In 1943, she finally sang before an integrated audience at Constitution Hall at the invitation of the DAR.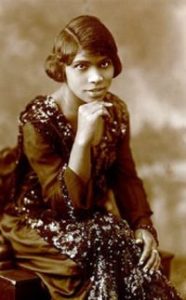 On July 17, 1943, Anderson married architect Orpheus H. Fisher. Three years earlier, in 1940, Anderson and Fisher purchased a 100 acre farm near Danbury, Connecticut, which became Anderson's home for the next half century. The property, called Marianna Farm, included an acoustic rehearsal studio.
Anderson continued to make firsts.  On January 7, 1955 she became the first African American to perform with the Metropolitan Opera in New York City. One year later, she published her autobiography, My Lord, What a Morning. In 1957, Anderson sang at the inauguration of President Dwight D. Eisenhower, who later made her a goodwill ambassador. In 1958, she officially became a US delegate to the United Nations. Anderson also sang at the John F. Kennedy presidential inauguration in 1961.
By this point, Anderson was also an active supporter of the civil rights movement, giving benefit concerts for the Congress of Racial Equality (CORE) and the NAACP. In 1963, Anderson sang at the March on Washington for Jobs and Freedom. The same year, she was one of the original 31 recipients of the newly re-instituted Presidential Medal of Freedom. Anderson began her farewell tour at Constitution Hall on October 24, 1964. It ended at Carnegie Hall on April 18, 1965.
Marian Anderson had over 1,500 songs in her repertoire, sang in nine languages, and performed on four continents. She received national honors throughout her life including the NAACP's Spingarn Medal in 1939, the United Nations Peace Prize in 1977, and a Grammy Award for Lifetime Achievement in 1991. In 1980, the United States Treasury coined a half ounce gold medal with her likeness, and in 2005 a commemorative postage stamp was issued in her honor.
On April 8, 1993, Marian Anderson died in Portland, Oregon at the home of her nephew, conductor James DePriest. She was 96 years old.