Welcome to BlackPast
BlackPast is dedicated to providing reliable information on the history of Black people across the globe, and especially in North America. Our goal is to promote greater understanding of our common human experience through knowledge of the diversity of the Black experience and the ubiquity of the global Black presence. 
CELEBRATING LGBTQIA+ HISTORY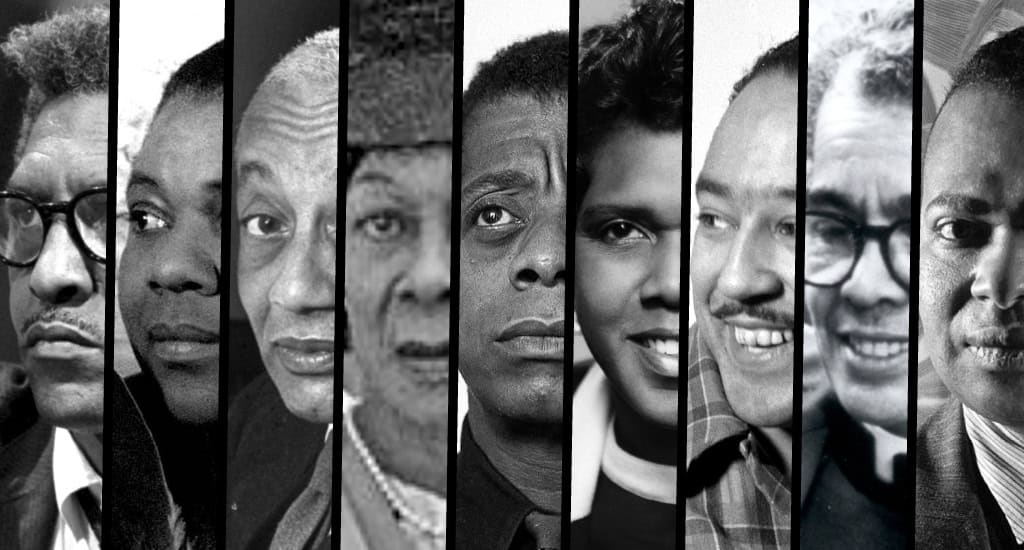 It's Pride month and we feature the many contributions of Black LGBTQIA+ individuals to American and global history and culture. We have a curated page sponsored by the Pride Foundation which you can find here.
GET READY FOR TEACH TRUTH DAY,
National Day of Action, June 10, 2023!
Are we living in an Orwellian nightmare? How can it be that today in America, we see Black history being suppressed, if not erased, from the school curriculum and books that challenge normative interpretations of the human experience being banned? Libraries face the threat of being defunded, and in specific spaces, individuals cannot self-identify by their chosen gender; meanwhile, a teacher can lose their job for teaching truth! Saturday, June 10th, 2023, is a National Day of Action. Teach Truth invites individuals and organizations nationwide to stand up and stand together. 
The African American Policy Forum, Black Lives Matter in Schools, and Zinn Educational Project have spearheaded this initiative to raise awareness and invited several organizations, including BlackPast.org, to partner and lend support. 
Zinn Educational Project has created a toolkit with resources to make it easier to host your own Teach Truth event on June 10th. They also have an interactive map on their website showing the various activities around the country. Hopefully, there'll be lots going on near you on June 10th. Learn more about the National Day of Action: https://www.zinnedproject.org/news/teach-truth-day-of-action-june-10-2023/ 
BLACK MILITARY SERVICE
America's Black Warriors Documentary
IT'S BASEBALL SEASON!
A register of 'Negroes in Organized Baseball' in the 19th-century lists close to fifty individuals who participated in the sport in the decade or two before the Negro League appeared. Moses Fleetwood Walker, an Ohio-born catcher who played for Oberlin College's inaugural varsity team in 1881 and then the Toledo Blue Stockings in 1883, was one of them. He played for Toledo in 1884 when the organization joined the American Association, and the team was promoted to the major league. Walker played 42 games for Toledo and was the last African American to play for a major league team until Jackie Robinson walked on the field in his Brooklyn Dodgers uniform on April 16, 1947. Walker was a confident and intellectual person who challenged dominant White American attitudes toward Blacks. He published a newspaper focused on African American issues and was unafraid to share his views. Read the entry on Walker to learn more about his life on and off the field.
L- R: Moses Fleetwood Walker, Lincoln Giants, Philadelphia Bacharach, John Henry "Pop" Lloyd, and Andrew "Rube" Foster.
By 1900 the Colored Baseball Leagues had emerged. The professional teams were in Chicago, New York, Philadelphia and Norfolk, West Virginia. A standout name of that era is the powerful slugger, Spottswood Poles, who was associated with the Hillsdale athletics club, the Philadelphia Lincoln Giants, for whom he allegedly batted a .440 in 1911, and the Atlantic City Bacharach Giants. The Giants also fielded the powerful shortstop, John Henry "Pop" Lloyd, who began his career with the Cuban Giants where he earned the nickname "El Cuchara". Lloyd was considered by Babe Ruth to be the greatest baseball player of all time.
Negro League Baseball
The Negro National League was founded in 1920 and was the brainchild of Andrew "Rube" Foster, who also discovered John Henry "Pop" Lloyd. The league had an eight-team circuit, including Chicago, which had two teams, the Cuban Stars, and six other city-based teams: Dayton, Detroit, St Louis, Kansas City, Indianapolis, Dayton, and Detroit. Players were not professionals and games were held after work. On Sundays there were "doubleheaders" which drew crowds in the thousands, sometimes tens of thousands.
Following Foster's death there was a brief hiatus between 1930-1934 when the league was revived. The creation of the Negro American Leage in 1937 opened the game up to even more talent. These regional leagues were a major source of entertainment and training ground for the Black talent recruited by major league teams after World War Two. We pay homage to the League and some of its star players.
John Jordan "Buck" O'Neil (1911-2006)
Another Kansas City Monarch alum, in 1942 O'Neil led them in a four-game sweep of the Homestead Grays in the league championship, batting with a .353 average. In two different seasons, 1940 and 1946, O'Neil won the league batting title, hitting .345 and .350. Read Tavis Alan Malcom's entry on O'Neil here.
In 1948 O'Neil replaced Frank Duncan as manager of the Kansas City Monarchs. As a manager and scout, O'Neil sent more African Americans to the Major Leagues in his career than any other individual, including future Hall-of-Famers like Ernie Banks and Lou Brock. O'Neil was renowned for his knowledge of the game, but also for his leadership of younger players, and he never lost a contest when selected to manage a team in the All-Star games of 1950, 1953, 1954, and 1955. He was hired as a scout by the Chicago Cubs in 1956, and in 1962 the Cubs made him the first African American manager of a major league team.
EXPLORE OUR CONTENT
Perspectives Articles
Global Black History
BLACKPAST CHILDREN'S EDITION
Willie Mays (1931-)
100 Years of the Negro National League
WHO'S NEW ON BLACKPAST?
HEY TEACHERS! We're growing our resources for educators and would like to hear from you about your experiences teaching Black history either in the compulsory or post-secondary sector.  What are some best practices you can share? What online and/or physical resources do you find useful. What have been/are the challenges of teaching Black history? Did the pandemic change the environment for content diversity for better or worse? Tag your posts with #BlackPastClassroom and let's share resources with everyone!